DJ Cougar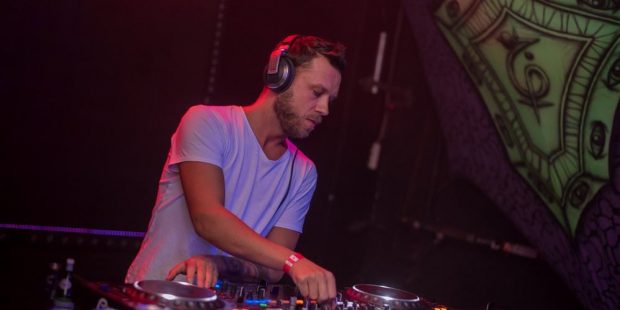 DJ Cougar aka Walter Cougar was born in Vienna – the city of music – in the middle of the 80ies. He was hooked on music from his early years on and made music his passion. While working as a bartender, Walter got his first tastes of electronic music and the colourful diversity of club and party life. He was so captured he bought his first turntables and started experimenting with vinyl at home.
After a few years practicing Walter started to play in clubs and bars – very much to the delight of his audience who enjoyed first his mixes of HipHop, RnB and house, from 2009 on Tech-, Deep-, Progressive house and Minimal. Shortly after, his brother introduced Walter to the marvellous world of Psytrance – which instantly took him.
There was no stopping anymore. The first gigs at clubs such as Flex, Grelle Forelle, Pratersaunea and Vienna City Beach Club staged his memorable sound which reflects the lifestyle and feeling so vividly – people just start dancing.
This passion enthused the Soundlab Pirate in such a way, the crew asked Walter to join in 2012. A pirate now, Cougar played the big festivals all across Europe. A lot has happend since then, unforgettable shows and festivals have been played.. Kannibalen Massaker, Lighthouse Festival, F.L.O.W. Festival, Paradise Festival , Spirit Base Festival, Funny Moon Festival, Deeprog Festival, Austria goes Kazantip, Austrian Beats Festival, Prater Festival, Music Mountain and COSMIC Space Disco to name a few.
In 2018 another dream comes true for Cougar, Flow EV Records signed a label DJ contract with him. Cougar now serves his rousing and impulsive sounds in clubs and on dance floors around the world as part of the Flow family. The future looks bright!
Follow Cougar on Soundcloud
and on FaceBook